Company Profile Company Name:GEILI GROUP LTDContact Person:Vicky YuTel :86-594-6975208 Fax:86-594-6975166 Email:vicky@rerollingmillccm.com
Tandem rolling mill for wire rod
The Tandem rolling mill is that several mills are laid out in the line, and strip will pass the mills continuously till termination product. The quantity of rolling passes equal to the quantity of mill stands.

Steel rolling procedure:
Waste steel ----melting---- casting----mold unloading----sorting-----deliver to heating furnace----heating to 1150 degree to 1200 degree----- come out furnace----- rolling----- finished product ----packing---- sales

Adventage:
high efficiency
good quality
high automatic degree
suit for production with high yield

Business scope:
We are rolling mills and continuous casting machine manufacturer in China, which the final products are round steel, deformed steel and wire rod. There will be good cooperation chance If you
- Have the raw material of billet or steel scraps
- Want to build a steel factory
- Don't know how to process or design the production line
- Want to add the production line
- Want to purchase the accessories
- Want to reduce the invest budgets since the high cost from European countries and long term RIO period
Service:
1) Providing professional proposal of suitable production line as per customers' invest and capacity requirement
2) Providing turn-key service of designing, manufacturing, installation and commissioning for the whole production lines to meet customers requirement
3) Providing foundation layout and arrangement diagram for your plant
4) Providing technical support. We will send various technical staff to the site until the final products are meet to customers' own request.
5) Good after-sales service will be provided. Our long-term technical service will be provided if you want to adjust the production line, develop new products or improve the equipment.
6) Quality warranty will be promised.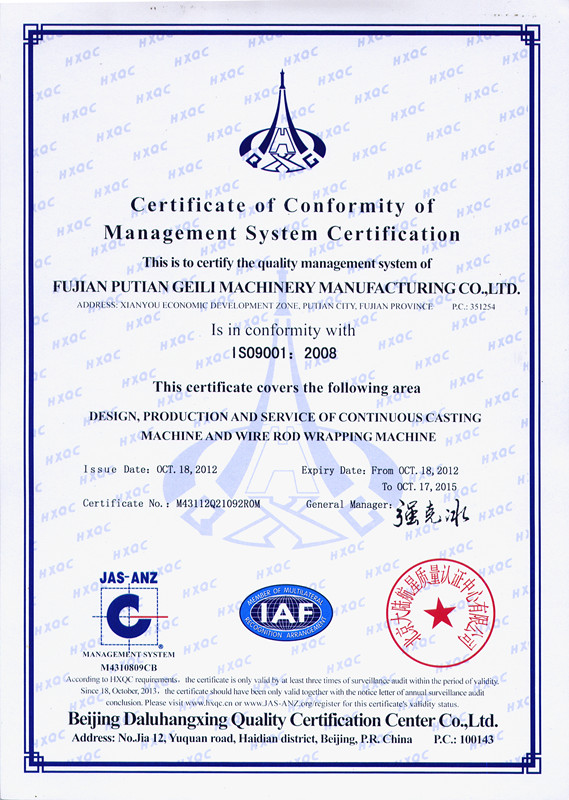 You may also be interested in: