Company Profile Company Name:GEILI GROUP LTDContact Person:Vicky YuTel :86-594-6975208 Fax:86-594-6975166 Email:vicky@rerollingmillccm.com
Steel making production line
Description:
Steelmaking

is the process for producing

steel

from

iron ore

and

scrap. In steelmaking, impurities such as

nitrogen,

silicon,

phosphorus, sulfur and excess

carbon

are removed from the

raw iron, and alloying elements such as

manganese,

nickel,

chromium

and

vanadium

are added to produce different grades of steel.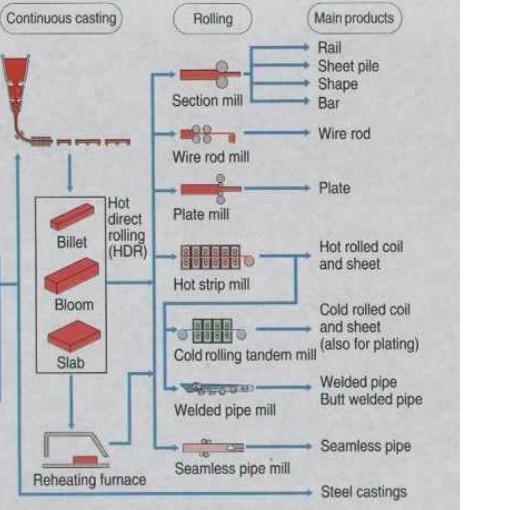 Specification:
Machine model: arc continuous casting machine
Strand quantity: as customer's demand
Radius: R3-14M
Casting type:round, square, rectangular billet
Steel quality: Common carbon steel; Bearing steel; Low alloy steel and stainless steel, etc

.
Annual output:100000-180000T/Y
Equipment:
Ladle
Ladle Turret
Tundish
Overflow tank
Operation box
Tundish car
Mould
Mould cover
Vibration device
Spraying nozzle
Guiding section
The withdrawl and straightening machine
Dummy bar
The storage device of dummy bar
Table roller
Hydraulic shear
Cooling bed
Inspection rack for the mould
Water cooling system
Hydraulic shear