Company Profile Company Name:GEILI GROUP LTDContact Person:Vicky YuTel :86-594-6975208 Fax:86-594-6975166 Email:vicky@rerollingmillccm.com
After-cutting Roller Table
Roller table is the most widely used equipment in steel rolling, it used to push rolled piece in and out of reheating furnace, rolled repeatdly with rolling mill and transport to sizing operation and so on.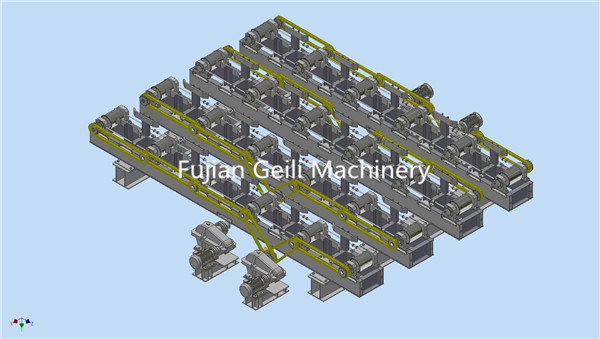 Type of roller table:
work roll table
Imput and output roller table
Other type roller table, such as elevating roller table, gathering table
Adventage:
The rollers produced in our company
1. Have sufficiently rigid and difficult to bend and deform
2. There is a certain hardness to ensure the roller surface has good wear resistance and corrosion resistance
3.Theirs working surface precision machining to ensure the dimensional accuracy and surface roughness
4. Rollers material having good thermal conductivity, can cooling soon.
Our company:
We are a machinery manufacture company, is professional in steel machinery for many years, which can supply the whole production line, from induction furnace, CCM and rolling mills with high quality and competitive price. Moreover, we have our own steel mill, which can produce deformed bar, angle bar, round steel, wire rod, steel coil, steel plate, etc